Posted date: 10 May 2012
The Manual, now available
We are really excited to announce the launch of The Manual - Bible Notes for Men. Written by Carl Beech and published by CWR.
Be Led Into A Deeper Faith And A Closer Walk With God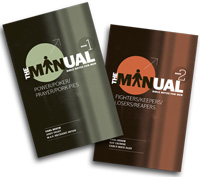 This powerful series of Bible notes for men is written by Carl Beech who heads up CVM, together with two different 'guest' contributors in each volume.
Each book contains 60 days of readings, notes and prayers leading men of all ages into a deeper faith and a closer walk with God
Click here to find out more.