All men have the amazing potential to be great fathers in an increasingly fatherless society
Never before have good male role models, for children and young people, been recognized as so urgently needed.
CVM's book, Founding Fathers, celebrates the importance of the role of fathering at all stages of the journey and offers thinking and help to dads as well men with no children who could still be a key influence to a fatherless generation.
Nathan Blackaby shares characteristics of great men of faith from the Bible and personal experience whilst drawing on experts in areas of parenting, giving pointers and ideas to help men be intentional, Godly fathers, whatever their circumstances.
Other contributors:
Carl Beech, Mark Chester, Dave Hearn, Krish Kandiah, Steve Legg, Ian Manifold, Jason Royce, Doug McWilliam
Founding Fathers is packed with essential tips on navigating fatherhood in areas such as:

Fostering
Adoption
Blended Families
Toddlers
Teenagers.
Talking About Sex
Rites of Passage
Limited Access
Grand-parenting.
PLUS: download our Fathers Day Resource Pack for FREE (updated for 2018)
This is the one-stop solution for all your Father's Day needs.
Featuring loys of ideas, a suggested service and sermon outline for Sunday, children's activities for Sunday School and small group ideas for dads as they get together.
Whether you're a minister, Sunday School teacher, church leader or just someone concerned about modern day fatherhood this feature rich pack is not to be missed!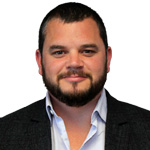 "Nathan and CVM have smashed it with this resource. There is an urgent need to help guys stand strong as fathers and spiritual fathers across the generations."
Carl Beech, CVM President
Also available on Kindle