Get Sorted for Father's Day with these great resources!
Founding Fathers
All men have the amazing potential to be great fathers in an increasingly fatherless society. Never before have good male role models, for children and young people, been recognized as so urgently needed.
CVM's book, Founding Fathers, celebrates the importance of the role of fathering at all stages of the journey and offers thinking and help to dads as well men with no children who could still be a key influence to a fatherless generation.
Order here (new second edition updated for 2020)
Father's Day Pack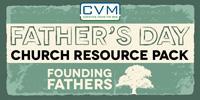 This is the one-stop solution for all your Father's Day needs.
Featuring loys of ideas, a suggested service and sermon outline for Sunday, children's activities for Sunday School and small group ideas for dads as they get together.
Whether you're a minister, Sunday School teacher, church leader or just someone concerned about modern day fatherhood this feature rich pack is not to be missed!
Fathers Day Resource Pack for FREE (updated for 2020 with online church in mind)
Sorted Magazine
Just perfect for special outreach events, Father's Day, men's breakfasts, sports events or just any time you want to spoil a bunch of blokes.
Who Let The Dads Out? is a movement that inspires and resources churches to support fathers, father figures and their children, and is based on the believe that to 'turn the hearts of the fathers to their children and the hearts of the children to their fathers' (Malachi 4:6, NIV 1984) is a powerful way 'to make ready a people prepared for the Lord' (Luke 1:17).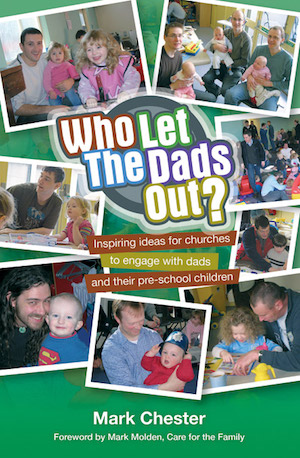 From the founder of the movement, this book is packed with information to help you run a group for dads/father figures and their children.
Is a five-session parenting programme. It's about food (the programme is based around having a take-away meal), activity, competition and facing up to the challenges of being a dad.
Developed by the Who Let The Dads Out? team, Daddy Cool! is free to download from their website.
Visit the Who Let The Dads Out? website for more resource ideas and training opportunities relating to ministry to fathers.