Paul Blandford: Crawley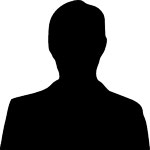 I became a Christian in my mid teens through reading a New Testament and school friends who took me to a New Frontiers church in Hastings. Apparently I made a commitment at a Gospel event, I can't specifically remember that, but do vividly recall being baptised in the sea off Hastings beach!
At Loughborough University I did a degree in Metallurgical Engineering (badly) and have yet to find a use for most of what I learnt. However on the plus side, I met my wife Carol, both of us being on the CU exec and after graduating we moved to Crawley so I could work in a local evangelist's team. However for reasons beyond my control that didn't work out.
So, randomly, I commenced a career in printing and after a few years I was managing a large printing company with 60 employees and machines running 24 hours a day. Needing a break from the pressures of work, I left to start my own mailing company!!!!! ( didn't think that through!) After 12 years it has become a small, but high quality digital printing and mailing operation. In March 14, after a difficult and stressful few months I sold my share of the company and now I am freelance consultant in the same area of business.
Carol and I have 3 great sons, who are all very sporty and so we have spent too many weekends driving all over Sussex to stand next to a muddy pitch (winter), or larger less muddy field (summer). However that era has passed now as all 3 boys are at university.
I have been involved in the leadership of two churches since coming to Crawley, mostly to do with logistics, small groups, Alpha courses and discipling. I am currently on the leadership team at St. Andrew's Anglican church, involved in developing the men's ministry and a discipling culture .
I first came across CVM at New Wine in 2011 and really appreciated the grit and focus on mission to reach men for Christ. I am passionate to see men come to faith in Christ and for us to be enduring disciples who make disciples.
Connect with Paul: