Posted date: 19 Jul 2012
A TOOL FOR ALL TRADES
MEN across the UK are sending us excellent reports following the launch of the innovative Bible tool: The Manual.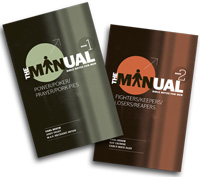 The General Director of CVM, Carl Beech, has written a series of books to help men engage with the Bible in a fresh way.
CWR have published the first two Manuals, which each consist of 60 days worth of readings, notes and prayers for men.
The first volume of the Manual is entitled Power/Poker/Prayer/Pork Pies with the second edition called Fighters/Keepers/Losers/Reapers.
Rev Carl Beech said: "The manual is the fulfillment of a long held ambition of mine to help us guys get inspired and directed by God's word by writing daily notes. I really hope you love it and find it a useful tool to kick start, end or restart your day!"

TV survival celebrity Bear Grylls has commended the Manual and encouraged Christian men in the UK to get on board. He said: "The Manual is powerful personal and relevant - it has helped me a lot to live my faith day by day".


To get your copies of The Manual, click here
Anyone wanting to buy The Manual as an ebook (for Kindle) should visit here
Lets get gripped by God's Word together