Posted date: 6 Jul 2017
THE GATHERING 2018 BOOKING NOW OPEN
Over a thousand tickets have already gone for next year's Gathering (2018).
If you were at TG17, the weekend before last, you will have witnessed over 70 fellas become first time followers of Jesus.
You would also have seen tons of guys get fired up to be the men of God they're called to be, while also having loads of laughs, competing in various tournaments, riding quad bikes, throwing axes, jumping on inflatables and watching a Spitfire and Hurricane fly-by. 

It was a real fun time with an awesome sense of God's spirit moving amongst us. It's always a blessing to hear testimonies of what God has done and continues to do."

Trevor, Dorset (2017 attendee)

We've already started planning The Gathering 2018 and it's going to be even bigger!
Bookings have just opened for TG18 and we have already sold over 1,000 tickets.
We reckon that's about half the total amount of guys that were 'in a field near Swindon' last month.
Don't let it sell out without you booking a ticket for you and your mates.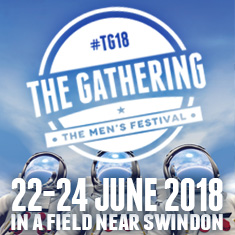 Remember, the earlier you book the better the price.

Chat with your mates

Keep the 22-24 June 2018 free

Book yourself and all of them in for only £83 each
Relax until next June
The Gathering 2018

22-24 June 2018
'In a field near Swindon'

£83 per person until 31 October 2017 (£94 from 1st Nov)

Find booking and information here