Posted date: 17 Jan 2013
The Next Adventure
 We are really excited about our partnership with Global Adventure to offer young men 'the journey of a lifetime'. It's a round-the-world missions journey of adventure & faith.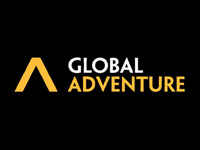 The next adventure starts in September 2013 and will take you to 6 continents in 9 months. And the mission?
First: To plant the Kingdom of God where it doesn't exist and to minister to the needs of lost & hurting people around the world.
Second: To give young adults an adventurous opportunity to see that there are needs in the world and they have Christ-given authority and power to bring about that change.
To find out more about the next adventure,
see the Global Adventure website