Neil Bradshaw: Reigate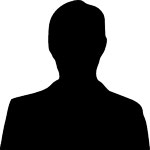 Neil and his wife became Christians in north London in 1994 after a hitch hiker he picked up invited him to church. The good news of Jesus Christ was definitely 'bad news' in his eyes initially – because I knew a lot of stuff had to change. But once I confronted my fears and made Jesus Lord of my life the world made a whole lot more sense.
Since then Neil & Ann have been blessed with 2 boys and a girl who are now all teenagers and all enjoy fellowship at Redhill Baptist Church in Surrey. Neil works freelance, commuting into central London, helping corporate clients make smarter use of their data.
Neil believes there is nothing more thrilling than watch Jesus change a man in front of our very eyes when they respond to the life changing, eternity altering gospel message. That is why since becoming a believer Neil's passion has always been and always will be evangelism, sharing the bible with friends and helping Christian men grow in honesty and love for Jesus and His powerful word.  He is also very sure every man is deep down searching for meaning & purpose – just most are looking on all the wrong places.
Neil first came into contact with CVM in 2012 at an event in Crawley and immediately was delighted and challenged in equal measure. He has organised a small but growing number of guys going to the Gathering since 2013
Since then Neil has been meeting with men relentlessly every Saturday morning in a local coffee shop sharing struggles and victories, opening up the bible and praying for one another. Neil has a deep conviction men are pretty lonely and superb at hiding our real selves from one another. He knows he needs real honest friendships himself because like the rest of us he can put on a real good show that everything is just fine
Recently Neil has just started to get involved with St Helens in the City during lunchtimes in the City and now he has a bit more time on his hands has just starting to get involved with the Word 1 to 1 and is one of the organisers of the Forge – an annual mens event in South London. He also was on the organising committee of the LionHeart mens worship event in East Surrey.
He used to play football with his boys – but they are far too good and quick now and the whole family are members down the local tennis club, but his children are starting to beat him at that too. 
Neil says "When it comes to learning how to be a better husband, father and follower of Jesus – I need all the help I can get. Looking forward to see how Jesus uses us to advance His kingdom in this 'dry and weary' land"
Connect with Neil: