Motorsport
As CVM's 'Motorsports Coordinator' it is fantastic to be able to outline a number of initiatives that are new for 2017 in the world of cars, bikes and motorsport. Please grasp the opportunity to get involved with your church and use what we are doing to reach others.
Motorsport Days
Throughout 2017 I will be running the 'Vintage Jesus Race co.' team. We are a race team competing in the exciting and fast-growing world of historic motorsport. We will be at many of the country's best race circuits during this year. At each event we'll have the kettle on and the BBQ fired up, so please come along and bring your CVM groups and/or mates to an exciting day out. Join us and hangout in the bygone atmosphere of the classic race paddock, chat, enjoy the track action and hear how our faith makes us tick and informs our racing as well as our whole lives.


Please follow the links below for more info and the 2017 calendar.
Vintage Jesus race co. Facebook page
Vintage Jesus race co. website
Please email to find out more and book in.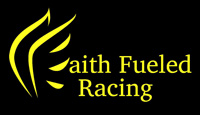 We are also partnering with 'Faith Fueled Racing'. Run by Paul Bryant, FFR run a similar programme to 'Vintage Jesus' with race hospitality for visiting groups and individuals to enjoy a day out in the tough world of modern bike racing. This year FFR has a new rider, Wil Green. Wil is getting to grips with the new bike and is on an exciting journey of competition and faith. Do check out the FFR calendar, book in with the team and enjoy day out at a circuit near you as you hear Wil's story and Paul's vision for the team's future


(email through the FFR website).
Faith Fueled Racing Facebook page
If we are not coming to a circuit near you please message as we may be able to set up a day for you with other racers at different circuits, or at a different time that's convenient for your group's needs.
We are also partnering with Nick Grahame (Caterham racer), Gary Thomas (hill-climb and Sprint champion) and Rupert Howe (Formula Ford driver) - other racers please email me to join us in this way.
Talks and Outreach Opportunities
Men's groups are often looking for new subjects and speakers for talks and I'm very happy to come and speak at your event, breakfast or service and can bring the race car if required. I fully believe that our own stories of how we came to faith and live each day are so important in helping others see the fantastic reality of the Good News of Jesus, so I'm always up for sharing. Please message me if you are interested.
If I have spoken at your church before or you are a long distance away please message anyway as I may well be able to link you up with other motorsport Christians for your event.

Many thanks, I look forward to meeting you in the season ahead, whether at a track, church or outreach in a pub as we work towards sharing Jesus with men from every background and walk of life.

God bless,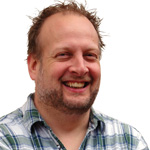 CVM Motorsports Coordinator