We have a fantastic team of Regional Directors co-ordinating the work of CVM across England helping our growing network of 500+ men's groups to see men's lives changed and communicating the message of Jesus.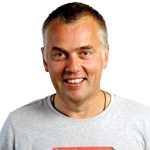 Michael Cooper: Director, England
Michael, another ex serviceman on the team, joined the Royal Air Force at 17. As a Radar Engineer his career saw him serve at Early Warning stations around the UK. His final posting in 1987 was to RAF Ash, in his home county of Kent, where he was responsible for the station's Air Defence Systems. In 'civvy street' Michael enjoyed a number of technical, managerial and commercial roles in IT and Business Continuity; until redundancy in 2012 saw him make a complete 'career' change - behind the wheel of a double-decker bus!. Read more here...
Paul Gask: Regional Director, England (North)
Paul (known as 'Gasky') has been married to Sue for 29 years and they have two daughter sand three grand daughters. Paul "retired" as a police officer from the Leicestershire Police in October 2011 after 30 years of service. Find out more here...
Grant Robbins: Regional Director, England (South East)
Grant grew up in South Africa before moving over to England in 2001 and finally settled in Redhill in 2006 after spending some time in London and Dorking. Grant has been involved in Men's Ministry in varying capacities for several years and am extremely passionate about this area of church life. Find out more here...
Rob Santer: Regional Director, England (London)
Rob and his wife Charlotte became Christians after experiencing an amazing encounter with God whilst attending the Alpha course in autumn of 2000.
In 2003, he co-founded a men's group at his church All Saints & St Andrews, Woodford Wells and signed up with CVM to benefit from the valuable resources offered, especially the speakers list!. Find out more here...
Bob Fraser: Regional Director, England (North West)
Bob Fraser has a background in professional building design, construction and project management, and also trained as a teacher. He is also a singer songwriter. He was one of the early pioneers of contemporary Christian music in the UK, recording two albums as front man with popular 70s country rock band Canaan, and playing with them at prestigious venues including The Royal Albert hall in London and The Usher hall in Edinburgh. Find out more here...
Michael Bushby: Regional Director, England (North East)
Michael is from Gateshead, where he has lived for most of his life. His background is Police, Revenue Control Inspector and he currently drives passenger service trains for a German Rail Operator. Find out more here...
Mark Frajbis: Regional Director, England (South West)
Mark is married to Jane, and has a stepson called Robbie, and two black labs called Lola and Meg. Mark is part of the CVM Plymouth team - a bunch of blokes from fellowships all over Plymouth and together they've put on a fair few events in the city to reach and equip the men of Plymouth. Find out more here...